7 Growth Hack Strategies for B2B SaaS Brands to Scale Up
To become a successful SaaS startup means you have to think outside of the square when it comes to growth.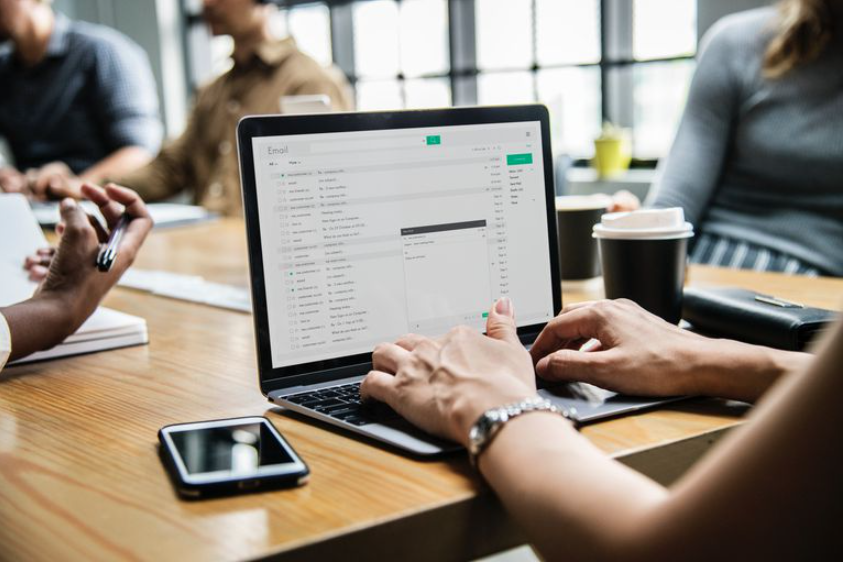 In a saturated market, how do you ensure that your SaaS product stands out? Many companies employ growth hacking tactics like offering certain deals, side services, etc to boost their product's growth. And it works!

Brands like Dropbox, Mailchimp, and PayPal have succeeded in increasing their userbase and growing their revenue using smart growth strategies.
We've heard this term a lot— growth hacking. But, what does it truly mean? Growth hacking is when you set up marketing tactics that are focusing on growing and amplifying your product, rather than just using traditionally slow-paced marketing strategies. 
In this blog post shared by the amazing team from FindThatLead, here are7 sure-fire growth hacks that have been proven to work with the likes of LinkedIn, Slack, and other well-known B2B SaaS products. 
1. Contribute to the larger community 
Communities are built to help one another. As someone who has massive knowledge within the field you are in, you can join popular communities within your field and participate. By contributing to the conversation and helping members, you can increase your authority within the industry. Members will view you as an expert and will trust your word more. This way, when you do share your product, they'll be more likely to listen and engage with you, responding positively and even testing your product. 
77% of companies believe that an online community significantly improves brand exposure, awareness, and credibility.
Even if you aren't promoting your product in the communities, you'll find that the effort you've put in these groups will pay off. With the relationships you've built through the community, your potential audience will come to you wanting to try your product and other members will recommend your product to others in the community.
Many brands build their own community. However, if you're still growing and aren't sure that you'll be able to attract members, you can join and participate in their communities. Community marketing isn't tough. In fact, you can easily get started with just these 4 steps: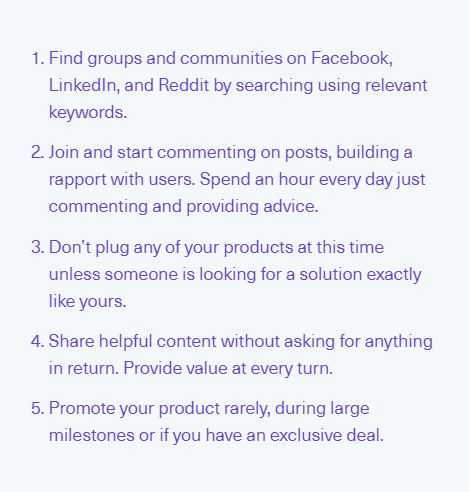 2. Incentivize referrals
Someone who uses your product probably knows another 25 to 30 people who are within the same industry and in need of a product like yours. Referral marketing allows you to tap into this potential audience by allowing you to incentivize a share. 
It makes sense, we're more likely to trust a friend or peer over an advertisement or a sales pitch. In fact, referrals are 4x more likely to make a purchase, with a 16% higher lifetime value.
So, for every new person that a user brings to your product, you can provide them with free credits— a plan upgrade for 1 month, 1 free month, feature unlock, etc.
Many top SaaS products have seen immense growth from referrals. Using referral marketing, Dropbox saw a 3900% growth in 15 months. Dropbox's referral program is simple but highly successful— For every person you invite to Dropbox, both of you get 500MB of free space. 
‍Asking for referrals is a small ask but with skyrocketing returns!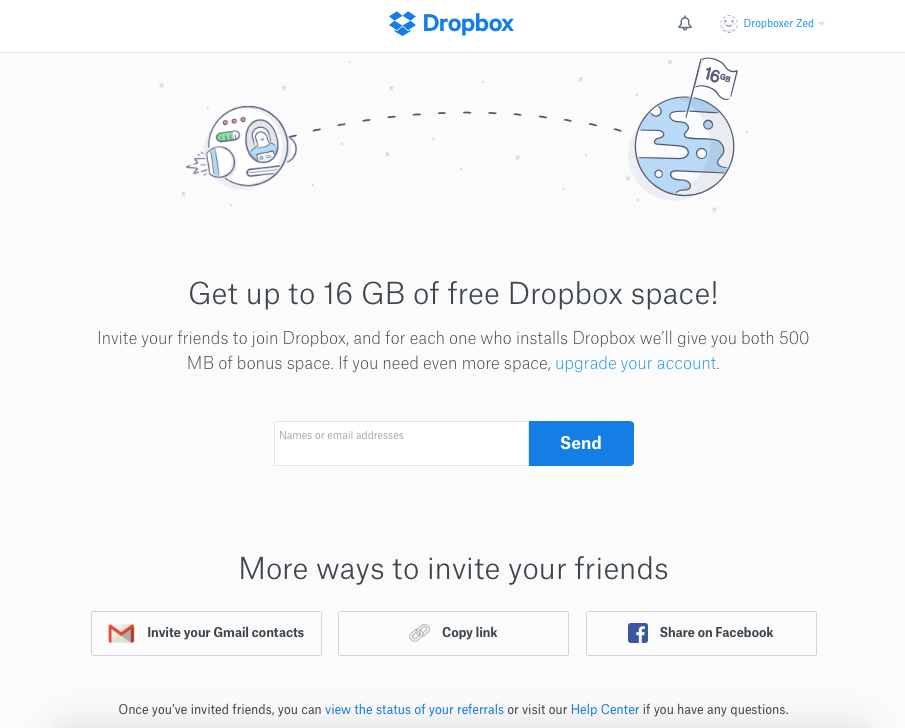 3. Build a smaller tool that is useful for your audience
What's one helpful resource that you can provide your audience to give them a better understanding of your product/service without having to install it? Such a resource will exponentially increase your credibility and your target audience will trust and value your expertise more.
Take, for instance, Hubspot. They have a library of resources for their audience— from guides to kits to idea generators, helping their audience in very minute parts of their sales and marketing. Once their audience has leveraged all these tools and seen their impact, they'll feel more confident in investing in Hubspot's products.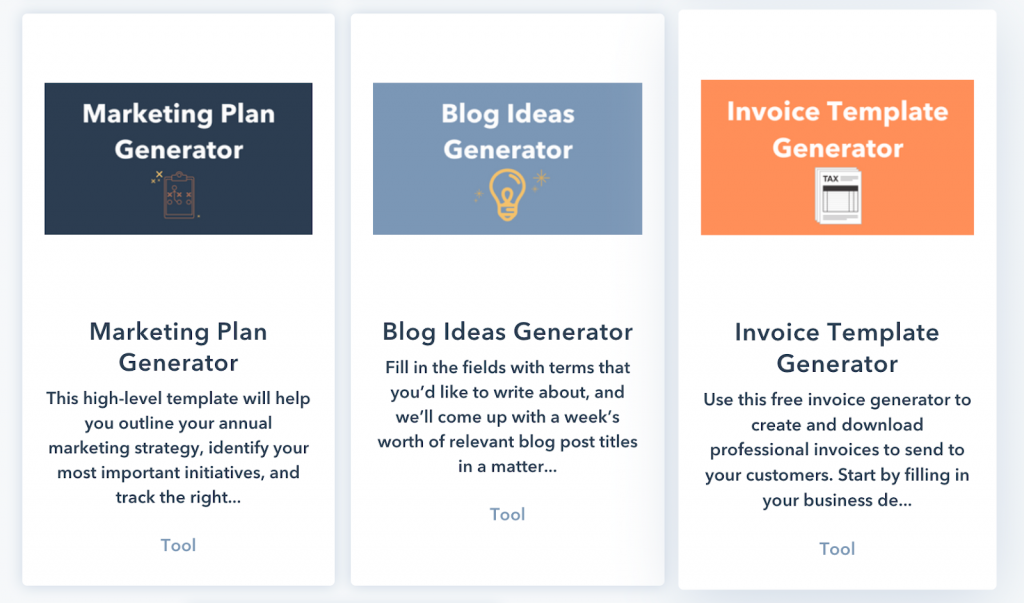 4. Integrate your product with other compatible platforms
Let's say that you've built a review management software. Your user wants to connect this with an email marketing app that they can collect reviews more easily.  
 
Integrating your product with the email marketing software is the best way to successfully improve your user's experience with your app. 
B2B integrations have been highly successful in simplifying user experiences and enriching the products that the user is commonly working with. By integrating your product with other softwares that are commonly used by your audience, you can make it easier for them to enable a specific need they have. 
But, how does this help you grow your business? With such integrations, you can attract your integrated partner's audience to install or enable your SaaS product without having to go through the entire user funnel.  
5. Create a library of content
Content marketing is time-consuming. So, how does it help you growth hack your product? By aggressively sharing content, you can boost your visibility across different platforms. Following Gary Vee's brilliant strategy, you can create one long-form content piece, share it on different publications, and repurpose it into video, carousels, documents, and more for different social media platforms.
This way, you can get your value out into the world and create a presence for the keywords you truly want to rank for
6. List your product(s) onProductHunt
If you haven't heard of Product Hunt, you're missing out on an opportunity to tap into a new set of users. Product Hunt is a website that allows users to share and discover new products. 
 It works in a voting system where products that are upvoted climb higher within the curated website's lists and gain more visibility.  
‍Products like Nudge have sworn a boost in their sign-ups and conversions thanks to this curated platform.  
Many B2B marketers promote their small tools and resources on  
Product Hunt to gain traction and attract subscriptions and sign-ups for the free tool.  
 
They can later leverage this subscriber list and convert them on the larger product. 
Tap into the power of LinkedIn 
If there's just one platform you're investing your time in, it has to be LinkedIn. With 675 million monthly users, LinkedIn is an effective channel for B2B marketers looking to acquire new users and build relationships with their audience.  
 
LinkedIn makes up more than 50% of all social traffic to B2B websites and blogs, ensuring that your efforts on the platform don't go to waste.